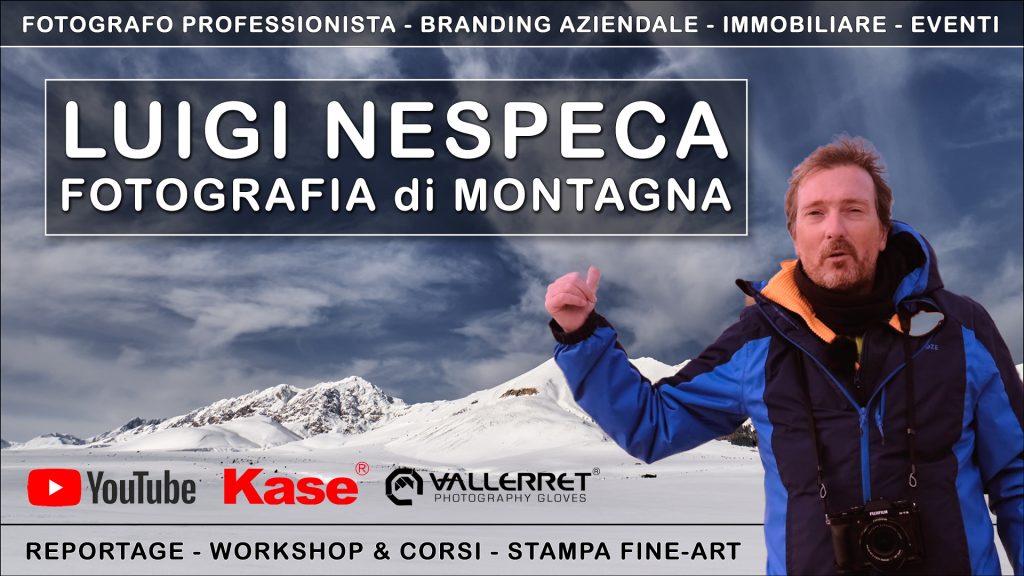 Professional Photographer – Reporter and Landscaper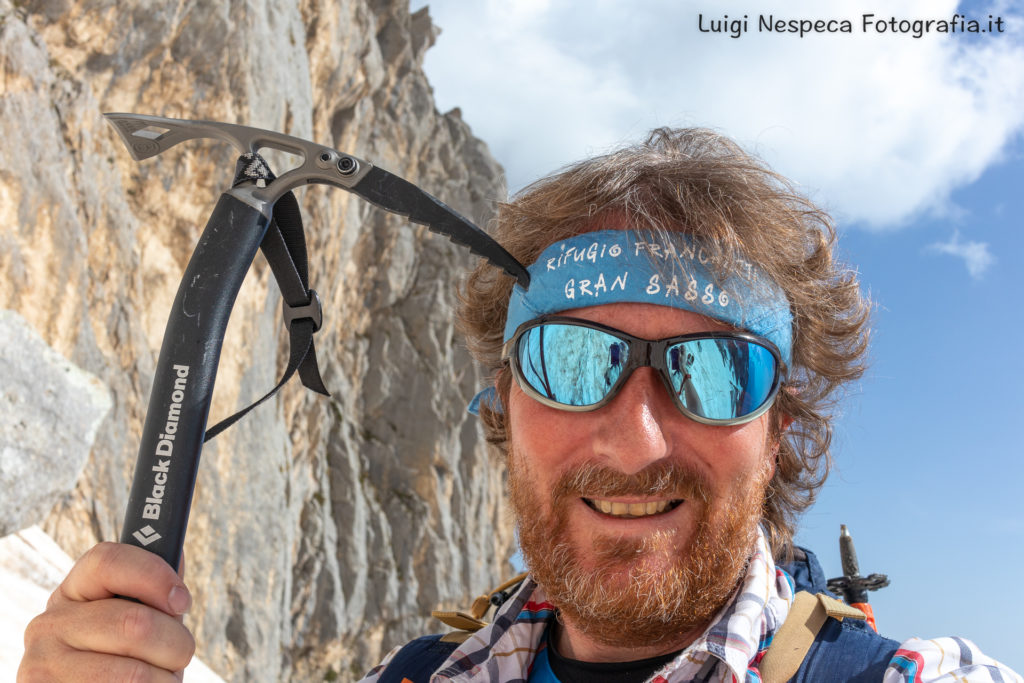 Professional photographer, YouTuber, hiker: over the years I have grown with the music of John Denver who sang about great adventures in the Colorado Rocky Mountains. My interest in the mountains led me to discover the Grand Vistas offered by the valleys, the woods and the peaks of the Central Apennines and the beautiful Gran Sasso Mountain range.
During my hikes, I began photographing nature, specializing in landscape and mountain photography. Over time I have professionally explored other photographic genres such as portraits, animals and especially real estate photography.
I like to tell stories about mountains and I like to spread, thru my photography and videos, the love for the wild landscapes and the interest for the preservation of Nature.
I dedicate a lot of attention to artistic and research mountain and landscape photography , especially in GRAN SASSO and MAJELLA Mountains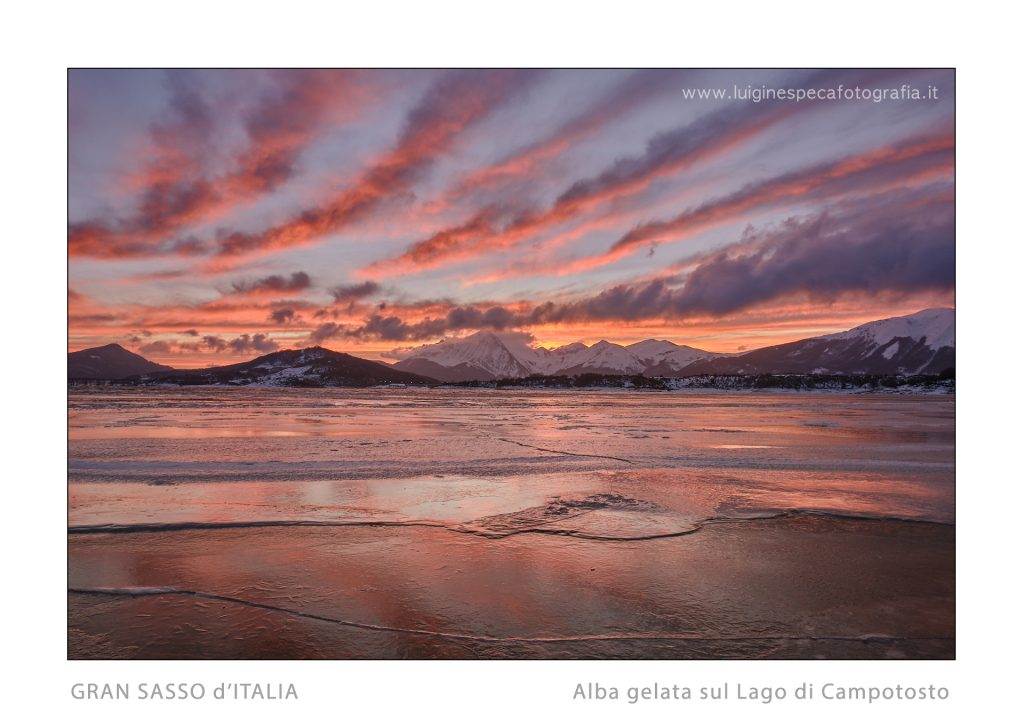 Workshop and Tuition
Professional Landscape Photographer? take a look here
Group or 1to1 workshops and Photo tour leading

I organize landscape photography workshops in the field, choosing high level landscape locations. If you want to improve your mountain photography, please do not hesitate to reach me and ask for further information.
During my workshop I share my photographic vision and explain the techniques I use to shoot the landscape, even in the most difficult conditions.

At the moment I am running 1 day workshops for the Italian market in the mountains of Abruzzo and Lazio. Take a look here
I am running International Workshops in Gran Sasso Mountains, 5 or more days, scheduled for the early Fall 2022 / Late Spring 2023 / Spring 2024 with photographers Mr. Paul Thomson and Mr. Matt Bishop. If you are interested in learning more please write me a note.
You can still book me for a 1to1 Workshop.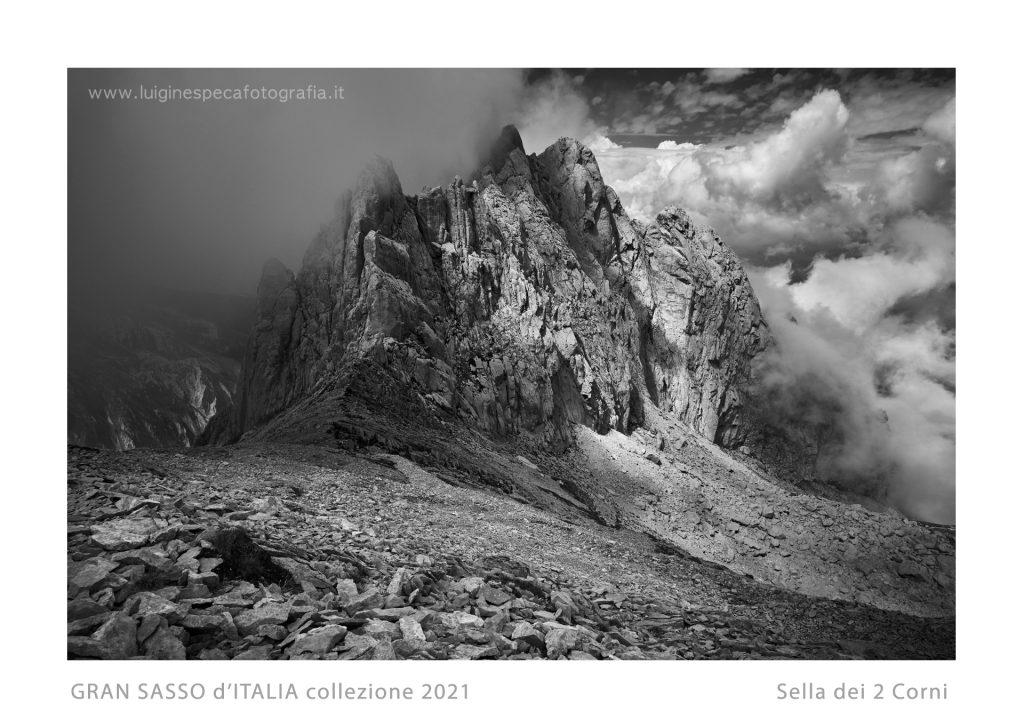 Abruzzo Photo Tour Leading
Abruzzo is the most mountainous region of central Italy and offers highest level landscapes. The fine landscaper can finds photographic opportunities among the highest mountains of the Apennines ( Gran Sasso National Park, Majella National Park) shooting remote sunsets or sunrise from the peaks of the Gran Sasso or super panoramic sunrises between sea and mountains, alpine lakes, ancient forests and medieval castles. ( Rocca Calascio, Campo Imperatore)
Choosing a photo spot requires care and precious time, knowing the exact location where to place the tripod to capture an epic sunrise or sunset is essential to save time during your photo tour.
Over the years I have gained a solid knowledge of the area and I can predict the light during the sunset or sunrise at different times of the year. I can lead you to the iconic spots and even some secret places always interesting to shoot the landscape from a a different perspective.
If you are spending time in Abruzzo and you would like to dedicate a few days to landscape and mountain photography, do not hesitate to reach me to book a photographic tour, I will lead you with the experience of a professional landscape photographer.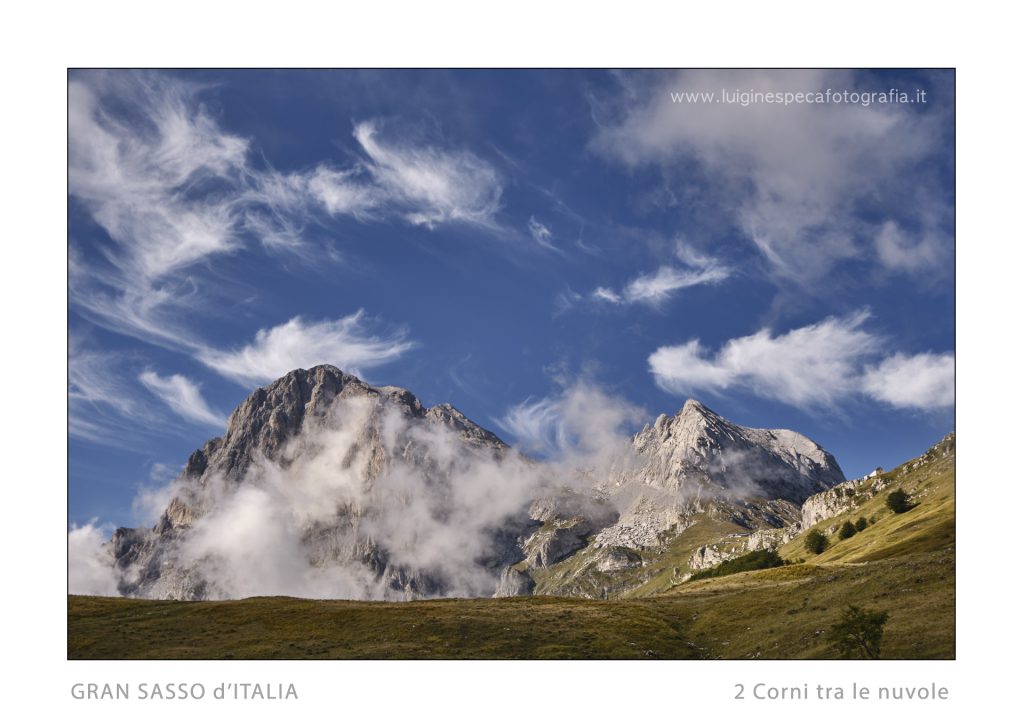 BOOK ME
If you would like to learn more about workshops or prints do not hesitate to drop me a line or a what app message.
Half day 1 Participant € 180
Half day 2 Participants € 300
Full day 1 Participant € 300
Full day 2 Participants € 450

Professional landscape photographer ?
If you are a professional landscape photographer and would like to organize your own workshop / photo tour in the Abruzzo Wild Mountains Area, please drop me a line, I can offer logistics, accommodations, locations planning and photo tour guidance.
Email: info@luiginespecafotografia.it
Whatsapp: +39 328 2748653
Abruzzo Sunsets & Mountains – Gallery